I've been asked by different people on different occasions which of the nine grandkids is my favorite. Certainly you have a favorite, they say. It's okay for grandparents to have favorites, they say. Well, the answer is rather simple. And may even be shocking to some. Yes I do have a favorite.
And my favorite is the one who needs to be grandma's favorite at that time.
I've always been a believer in the who-needs-what-the-most form of parenting, and in this case grandparenting. Some days it's Jeana, some days it's Landon, other days it's Emma, or Ava or Paisley, or Aiden or Ivy, or Casey or Ireland.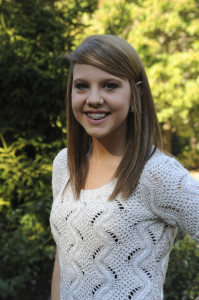 Jeana is a teenager. Sometimes she needs a sounding board. I don't mind listening. She takes school seriously and makes terrific grades. She doesn't mind walking away from stuff or even friends when she's uncomfortable. When she needs someone to sound off to, she's my favorite "what's it all about" teenager.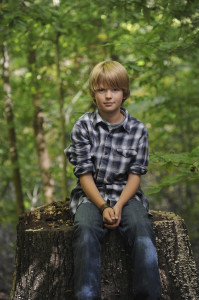 Landon is ten which is the new thirteen which is mega confusing. He told me the other day he used stick deodorant that day but wasn't sure he was supposed to – "I don't even have hair under my arms yet," he said. So that day, he was my favorite "I'm not sure I'm ready to grow up" kid. He kept me and Ava and Emma laughing with silly jokes on the way home from school that day.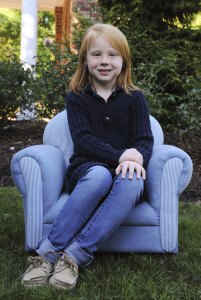 Emma has a way with words and at eight, she's at the awkward age where we have to tell her sometimes it's best to say nothing rather than always tell the truth. Like grandma's car stinks. So Emma's my favorite "tell it like it is" kid. Sometimes she needs grandma to help her find alternative words that don't carry as much stink, er, sting.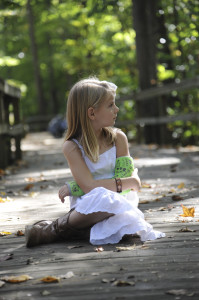 Ava is my walking medical condition. She had a broke arm, you know. Every day when I pick them up from school, I ask how their day was. One day last week, Ava's answer, in one breath, was, "I had a migraine in the morning, threw up at lunch, and now my leg hurts." She's seven. I asked if she told her teacher and she said no. She ran off to play with Emma as soon as we got home and I don't think ever mentioned her suffering to her mom. She's my favorite "I used to be the baby and now I have three younger siblings" kid.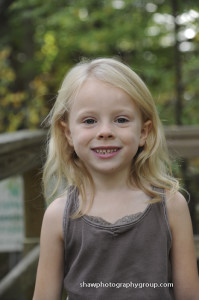 Paisley is my contradiction.  She's the most stubborn, independent, my-way-or-the-highway kid you'll ever meet. Yet, Emma and Ava are her idols. Stuck like glue to their every word. Copies every dance move they invent. Sings every song they sing. But she is her own person. Lay her clothes out for her and she'll come out wearing what she wants to wear. She's my favorite "I'm five and I do know best" kid. I usually let her wear what she wants to wear. As long as were not going out in public.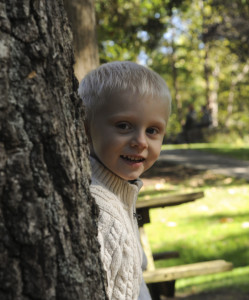 Aiden is my tender hearted kid and knows grandma's got his number but tries anyway. If he's sad or had his feelings hurt, he'll turn away and cry. When it's real, grandma grabs him up and hugs on him. When it's not real, he'll look over his shoulder to see if grandma's watching. That's when I ignore him. Grandma's got his number. He's my favorite "sometimes I just need a hug" kid.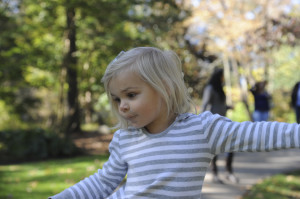 Ivy, who is the middle child of five, does not share middle child traits like normal middle children. In Ivy's world, it's all about Ivy. She just turned three so I'm not going to get too concerned just yet. She can go from being your best friend to your worst enemy in a matter of seconds. Ask Aiden. He knows. So Ivy is my favorite "I love you I hate you" kid. It's a hard fall from that pedestal so grandma will be there to catch her.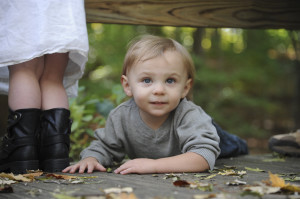 Casey is, like Paisley, a contradiction. He will take Ireland's sippy cup to her, only to snatch it back and run with it. He will offer her one of his little fruity snacks only to cry when she takes it. He'll run to you with arms wide open only to veer off in a different direction as soon as he reaches you. He and Ireland just turned two but sometimes it seems like he has the thought process of someone much older. And then he puts his chubby little hands over his eyes and cries and he's a baby again. So Casey's my favorite "can't he just be a baby a little while longer" kid.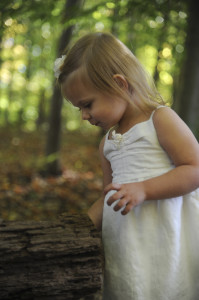 Ireland is the baby baby who thinks she's old enough to hang out with "the girls" – Ava, Emma, and Paisley. She doesn't want to play cars with her brother Casey or cousin Aiden. She wants to sit beside Ava and watch her play on the ipad or wants to dance when the girls are dancing or make plastic bracelets with them. She's only two but thinks she's ten. And when the older girls won't let her play, she gets her feelings hurt and crawls up in my lap to hold her while she pouts. So Ireland is my favorite "I'm just going to sit here and cry" kid. And yes, grandma sometimes holds her while she does. 
So do I have a favorite? Nah. But I do have nine.
All photos courtesy of Shaw Photography Group