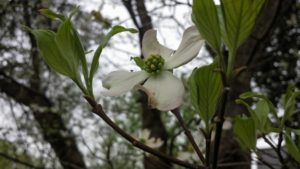 Good things are happening in my little corner of the world. I recently signed a three-book deal with Henery Press for Nobody's Baby, the first of the Ava Logan Mystery Series. I'm revising Wink and a Nod and getting it ready to send to my agent.  I've got several appearances scheduled where people actually want to hear me talk about the writing process. I'm outlining book two in the Ava Logan series and hope to start writing by June 1.  I'm doing guest blog posts and am helping the Randolph Writers group with an instructional series. I could go on and on about all this, but the point of the post is taking a step back and finding "that place."
Overwhelmed with all the stuff that needed to be done, instead of becoming hyper productive and keeping my butt in the chair 18 hours a day, I got a dog. A high energy dog. A dog that would walk to the moon and back if I was game.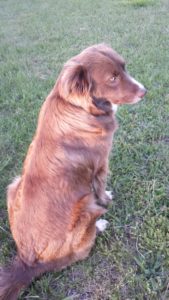 And an amazing thing happened. The less time I spent at the keyboard, the more productive I became. A walk along the river with Finn (the dog) can work out plot holes better than sitting and staring at the screen for hours.
When I sit down to work, I know I've got about an hour, maybe hour and a half before Finn will want my attention. So I spend less time scrolling through Facebook and more time actually working.
I've also started noticing things—like flowers and the sound of the river and the color of the sky. Things that went unnoticed before when I spent 18 hours a day staring at the computer screen.
I found my clarity outside. Have you found yours?