I think I've figured out my clown phobia. And dolls. And especially puppets. And fun houses. And those distortion mirrors that make you look either really tall and skinny or short and stumpy. Fairs and carnivals? Oh hell no.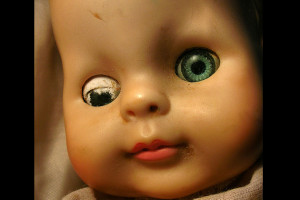 Let me preface by saying I did not have a traumatic childhood. No big yikes moment.
I had my share of dolls and loved everyone of them. Even the armless, nappy haired, scuffed up, missing-an-eye ones. I had my share of puppets and participated in my share of puppet shows. I ventured in and out of many fun houses and stood laughing in front of many weird mirrors. Even got to know a couple clowns from Ringling Bros. & Barnum Bailey one year when the circus came to town. They were fun and crazy.
All of it was perfectly normal and safe. It wasn't until I started writing mysteries that the happy-go-lucky things of childhood became the creepier-than-all-get-out trauma inducers of adulthood. Why? Because I started looking beneath the masks and behind the mirrors. I started looking under the surface, peeling back the layers, page by page.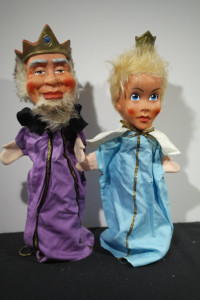 Fun houses became crime scenes. The distorted features seen in those fun mirrors became the twisted view of a killer. Clowns hid deep, deep secrets beneath the make-up and fake smiles. Dolls pretended to be something they were not—alive. They cried, they wet, they ate and they pooped. Some of them said "mama" in uber creepy voices. And puppets…oh my. They're the worst. Because they have no backbone. They have no sense of self until someone, probably someone deranged, puts them into motion. And carnival workers, or carnies as they're often called—don't even go there. I'm sure some of them are fine people. And I'm sure some of them are serial killers. Those are the ones who seem to always find their way into my imagination.
One of the most frequent questions asked of mystery writers is where do you get your ideas. Take a look around you. Have fun at the fair this year!