I'm participating in the World Blog Hop this week with several other writer friends. Thanks to Tanya Stowe, a fellow writer with Pelican Books, for asking me to play along. Please take a moment and check out her blog and books…you won't be disappointed!
Tanya is an author of Christian Fiction with an unexpected edge. She fills her stories with the unusual…gifts of the spirit and miracles, mysteries and exotic travel, even an angel or two. No matter where Tanya takes you…on a journey to the Old West or to contemporary adventures in foreign lands…be prepared for the extraordinary.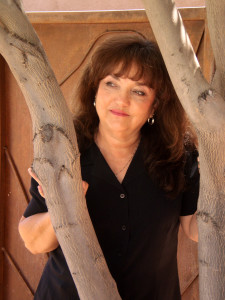 And now a little about my writing and the process…I am the author of the best-selling True Crime book, Unholy Covenant (Addicus Books, 2000), and an award-winning fiction author. My debut novel, The Rising (Pelican Book Group, 2013), won the 2013 Grace Award for Excellence in Faith Based Fiction. It is also short-listed for an INSPY award. My private eye novel, Wink of an Eye, won the 2013 St. Martin's Press/Private Eye Writers of America Best 1st PI Novel competition. It will be released through Minotaur Books, Nov. 18, 2014. I am honored to be represented by Michelle Johnson at Inklings Literary Agency.
Currently, I'm working on a new mystery called NoBody's Baby, about a small town newspaper owner involved in a murder investigation. I hope to have it finished by the end of summer. I think one element that sets my work apart from others is the way I use description. I try and make it become part of the story rather than an information dump. I also feel setting should be a secondary character. Having a character see a handmade sign reading Jesus Saves along a dirt road says much about the area the story is taking place in. I enjoy writing mysteries because I enjoy peeling back the layers until everything is exposed and the ultimate truth is revealed. To me, a mystery doesn't have to have a murder or some other heinous crime to be considered a true mystery. Life itself is a mystery so there's so much more to it than how the detective is going to find the killer. When I start a new novel, I know the beginning and end. I'll do a rough outline to fill in the middle to help me get from point A to point B. I'm not one of those writers who crank out 5000 words a day, or five pages, or some other number. More power to them. I just can't do it. I may go two or three days without writing anything at all, but when I sit down at the computer, what I do write is carefully thought out. I struggle over every word. Although it takes me longer to complete the first draft than perhaps other writers, when that first draft is complete, it doesn't need nearly as much revising as if I had just thrown it out there. I guess it's an either/or situation.
So that's how I do it. Next Monday, June 30, you'll be able to find out how three of my writing friends work their own brand of magic. Check out their links below: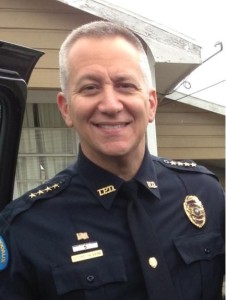 Scott Silverii:  Chief of Police Scott Silverii, PhD passionately lives a positive life. With over 24 years in policing, he has the experience and vision to believe there is always an opportunity to help people. Scott's passion flourished while growing up in a close-knit community within south Louisiana's heart of Cajun Country.
Scott's life is seasoned by the Mardi Gras, hurricanes, humidity, and crawfish boils. This gumbo of experience serves up a unique perspective in his writing – but don't let the smile fool you. Chief Silverii spent 16 of his 24 years working in policing's special operations groups (SOG) with thousands of undercover narcotics and SWAT missions. He's bought dope, banged down doors, and busted bad guys.
He's new to the world of fiction writing, but entered with guns a blazing with his most recent project – A Cajun Murder Mystery Series. This episodic adventure takes readers behind the badge and along the bayous of south Louisiana. As Chief Silverii likes to say – Laissez les bons temps rouler – Until somebody gets killed of course.
Chief Silverii is also available and appreciates the opportunities to work with authors looking for honest and authentic information on police procedural and cop character / culture questions. You can contact him at his website noted above.
Lynette Hall Hampton aka Agnes Alexander:  Lynette has never considered herself a Christian fiction writer, but instead a Christian who writes fiction. Under the name Lynette Hall Hampton she has published 16 novels – mystery, romance, romantic suspense and inspirational. Though she still writes a variety of genres, in 2011 she decided to concentrate on writing what she most likes to read, Western Historical Romance. She chose to write these novels under her pen name, Agnes (her grandmother's name on her mother's side) Alexander (her grandfather's name on her father's side). In 2012, her first western, "Fiona's Journey" was published. Since then she's had six more published and has two under contract to come out in 2014.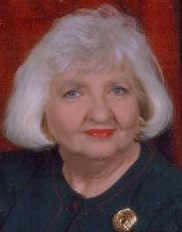 A life-long resident of her home state of North Carolina, she counts traveling as one of her passions. She has visited 48 of the 50 States and says Alaska and Hawaii are on her bucket list. Of course, she loves to read, but tries to limit herself to one or two books a week. Besides traveling and reading, Agnes enjoys jewelry making, watching old movies and spending time with her family, especially her two grandchildren.
Nicky LaMarco:  Nicky LaMarco is a freelance writer who's written for a variety of magazines, newsletters and websites. She specializes in writing articles, blogs, books, and essays. Nicky lives in Maine with her husband and two kids.