Let's preface this with some background:
I'm a known introvert
I no longer have kids at home so have no reason to walk next door to tell said kids to come home for supper
There are few kids on my street so the people who live in the surrounding houses, like myself, don't just hang out in the yard. We prefer air conditioning.
Most of our socializing is accomplished with a wave of the hand in passing. Just to be friendly.
My road used to be a dirt cut-through road from the main road to the little Quaker church at the bottom of the hill. Thus, some of the houses date back to the late 1800s and placed in a kinda willy-nilly arrangement. My backyard faces my neighbor's side yard.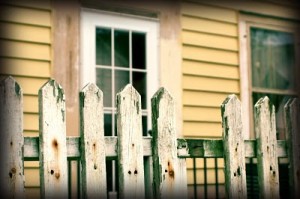 I'm either the world's best neighbor, or the world's worst. You'll never have to worry about me being all up in your business. I've lived here several years and only know three neighbors by name. The neighbor behind me, the one whose side yard faces my back yard, used to bring me vegetables from their garden and we would chat a few minutes. She'd comment about how pretty Sam was and I'd offer a compliment on her and her (presumed) husband's garden.
To this day, I don't know the woman's name. Or her (presumed) husband's. He brought me some okra last week and it made me stop and think for just a moment that she didn't bring me anything at all last summer. I remember wondering at some point last summer if he was sick because the garden would sometimes look a little unkempt. It was that thought that pushed me to mow my own yard. I felt if that poor old elderly man (still don't know his name) can work a garden in this heat, I can mow this yard. And so I did.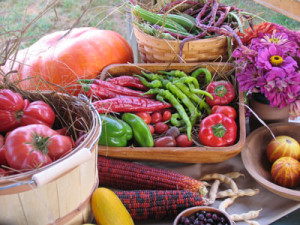 Flash forward to yesterday. Sam was bugging me for a walk so in the heat of the day, I obliged. I almost grabbed my earbuds and logged into Spotify on my phone, but didn't. I thought, and those of you who aren't dog people may think it silly, but I thought I needed to spend the time with Sam—he needed my attention, whether a word was exchanged between us or not, he needed me to be there with him. So I left the earbuds at home and decided I'd just enjoy the sounds of being outdoors, walking through my tiny little neighborhood.
One neighbor was having a yard sale. I waved and smiled as we walked by. The other neighbor, one of the three I know by name, was working in her yard. I stopped and chatted for a moment. She offered Sam a dog treat. We talked about everything, and nothing. Then she told me the girl at the end of the street was moving out. I confessed I didn't know her and said I really only knew three of my neighbors, her included. I told her I knew the old married couple behind me and that the wife used to bring me food from the garden. I then said something along the line of "I don't think their garden did so well last year. She didn't bring me anything at all."
My neighbor looked at me strangely and said, "She died last spring."
Probably why she didn't bring me anything.
My neighbor then proceeded to tell me the sweet old couple were never actually married although they had been together 40 plus years. And the man had 26 kids at last count scattered over the country, most of whom he had contact with. He was a jazz musician in New Orleans back in the day.
Who knew?