The grandkids go back to school tomorrow. For me, they range from kindergarten to a senior in high school, with one in middle school and a heavy concentration in elementary grades. The start of a new school year is always fun and filled with new things. Like clothes and binders and really cool pencils.
When she was in school, my daughter Nina looked forward to back-to-school shopping more than Christmas morning. All the new fangled pencils, pens, markers and other office type supplies marketed as must-haves for every ten year-old girl brought a twinkle to her eye.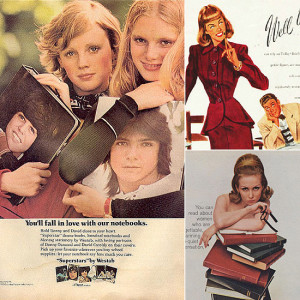 I suppose I can relate. I had a Donny Osmond notebook and a pencil bag filled to the brim with the good ol' No. 2 pencils.
Back-to-school shopping back then was an all day event. It took careful planning. We'd start in downtown Greensboro and go to the shoe store where mom would buy me a new pair of Buster Brown shoes. I'd pitch a hissy to wear them while shopping and by the end of the day, after walking the sidewalks all day, my little girl feet were killing me. Those shoes had no give whatsoever. They required a breaking in period. Like about 6 months. And by that time, you'd out-grown them.
Then we headed to Sears & Roebuck where, if you weren't naturally slim, you shopped in the Chubbies or Husky section. How's that for building positive body image in a young mind? Back then, we of the female persuasion, couldn't wear jeans to school so good ol' polyester and double knit were our friends once we graduated from pure 100% cotton plaid dresses.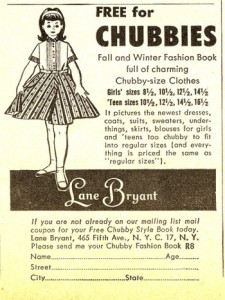 With bags and bags of new clothes, shoes, and supplies—probably bought for under $50—we'd head home and the biggest decision of your life would come. What to wear the first day. It didn't matter that everything you bought was for fall and winter and it was still August and 90 degrees, you were going to wear that turtleneck.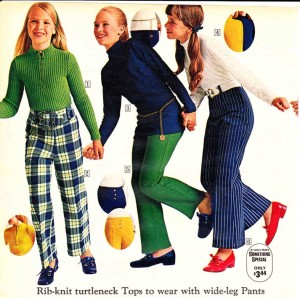 And then the years pass and you got your drivers license and your mother trusted you to do your own shopping. So she gives you $100 and tells you to shop smart. Yeah, that might have been a mistake.
One 100% silk peasant blouse, a floral maxi skirt and a kick-ass pair of boots later, your mother tells you she hopes you enjoy wearing that outfit because it's the last thing she'll ever buy you. I mean, seriously? Those boots would have made Stevie Nicks herself proud.