The Gypsy Moran Mystery Series
The Gypsy Moran Mystery Series began when my manuscript won the 2013 Private Eye Writers of America/St. Martin's Press Best 1st P.I. Novel competition. I was the first woman in ten years to win the competition! What followed was a publishing contract with St. Martins' imprint, Minotaur, and Wink of an Eye was released Nov. 18, 2014. Wink of an Eye went on to be named a Shamus Award finalist, a SIBA Book of the Year nominee, and a Reader's Choice Award finalist.
The Gypsy Moran Mystery Series follows private investigator Michael "Gypsy" Moran back to his tiny hometown of Wink, Texas. Located in the deserts of west Texas, the real life town of Wink is known for two giant sinkholes, the Roy Orbison museum, and its extreme heat. Gypsy is tough, smart, tech savvy, and quick with the one-liners. He's supported by a great cast of characters who keep him in line.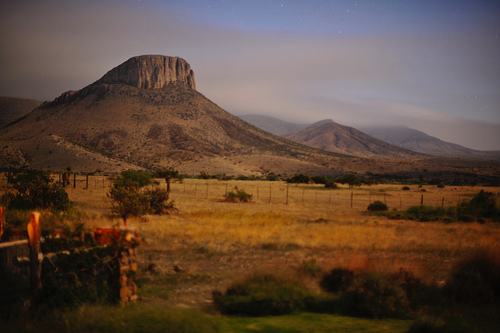 Wink of an Eye (Book 1)
Wink made the cut! So honored to say Wink of an Eye has been named a finalist for the prestigious SHAMUS Award. Stay tuned. Winners will be announced at Bouchercon, Oct. 9th.
Praise for Wink of an Eye
"A compelling debut for a private investigator—part Old West, part modern techie—whose code of honor is all his own."—Kirkus Reviews

"Gypsy and Tatum's relationship is a well-drawn emotional hook, and the solid investigation, combined with well-timed humor, should create a following for this PWA First Private Eye Novel Competition winner."—Booklist

"Readers won't be able to put this novel down. P.I. Gypsy Moran is the perfect bend of streetwise smartass and big-hearted nice guy. That Chandler Willis manages to pack so much into one story, with well-rounded characters, is amazing in itself."—RT Book Reviews

"This engrossing debut is told with a great eye for the gritty details of life in west Texas. The setting is extremely well done, and the twisty, compelling plot will keep readers hooked."—Library Journal

"…Readers will want to see more of Gypsy, a nice combination of brains, brawn, and bravery."— Publishers Weekly
Winner of the SMP/PWA Best First PI Novel Competition!

To buy: Macmillan  Amazon  Barnes & Noble  Books-A-Million  Walmart   IndieBound   Powell's Books
When twelve-year old Tatum McCallen finds his father, a deputy sheriff, hanging from a tree in their west Texas backyard, he sets out to restore his dad's honor and prove he didn't kill himself. He and his disabled grandfather hire reluctant Private Investigator Gypsy Moran, who has his own set of problems. Like a double-cross that sent him fleeing Vegas in the middle of the night.
Gypsy agrees to help the kid and his grandfather, Burke, because he feels sorry for them. Burke, a former deputy sheriff now confined to a wheelchair is all Tatum has left. When Tatum shows Gypsy a private file his dad had been keeping, Gypsy knows the kid's father was on to something when he died. Eight missing girls, a cowardly sheriff, and undocumented workers are all connected to the K-Bar Ranch.
Gypsy is quite familiar with the K-Bar Ranch. Before running off to Vegas, he spent his summers as a teenager working for ranch owner Carroll Kinley while romancing Kinley's beautiful daughter Claire. But Claire, now married to a state senator, is managing the ranch now and is more involved with the case Tatum's father was secretly investigating than Gypsy wants to admit.
Aided by adolescent Tatum and reporter Sophia Ortez, Gypsy begins pulling the pieces of the puzzle together, but it could end up costing him his life. Or worse—Tatum's life.
What others are saying about Wink of an Eye…
"Winner of the 2013 PWA Best First Private Eye Novel Competition, Wink Of An Eye: A Mystery, brings to life an intriguing cast of core characters, a complex mystery, and the desolate beauty of west Texas that can fry your brain in a heartbeat if the rattlesnakes don't kill you first. It does not matter how big your TBR pile is — move this one on up there."—Kevin's Corner
"The book is not pretentious. It doesn't hide secrets or take the reader on false trails. The book moves along in a very honest presentation of a private eye mystery without blood and guts. It is a good story. It ties up the loose ends and keeps you interested. I enjoyed it very much. The author, Lynn Chandler Willis won Best Private Eye Novel for her work. I hope she keeps writing. Wink of an Eye is well done."—Writers League of Texas
"Sin City private eye Gypsy Moran thinks the answer to his problems is to hide out in the small town of Wink, Texas, but discovers it holds even bigger problems for him: a 12-year-old boy who desperately wants Gypsy to investigate his father's "suicide," a long-lost love who wears another man's wedding ring, and a sheriff's office rife with shady goings-on. Lynn Chandler Willis, the first woman in nearly a decade to win the prestigious St. Martin's/Private Eye Writers of America's Best First PI Novel for "Wink," has crafted a memorable page-turner filled with a cast of characters who are realistic, complex and entertaining. If you like your private eye stories packed with suspense and plenty of twists and turns, read "Wink"…the sooner the better as there's a sequel on its way!"—Amazon review
"Lynn Chandler Willis has created a believable, engaging detective in Gypsy Moran. Good-looking and charming, at 38 he's got just enough of a bad-boy demeanor to win women's hearts, but not enough to hide his good heart."—News & Record
"Gypsy is a prize of a guy, and Wink is a Texas town you don't need to be a Republican to appreciate."—Toronto Star
"Wink of an Eye" is not private eye noir. It's bright and hot and wide open like the west Texas plains where it is set, and it's funny and sexy. Odds are we'll be seeing more of Lynn Chandler Willis, and maybe even Gypsy Moran as well."—The Oklahoman
"Lynn Chandler Willis writes an accessible story that involves a private investigator, the relationships he comes home to, and a reintegration to the town he grew up in long ago. Willis's writing is small town friendly in the best of ways, and that feeling of overall community gives the mystery a feeling of clear familiarity that will have readers engrossed in the world created."—Criminal Element. To read the entire review, click here: Criminal Element
"Another fan letter — I have been reading mysteries since I was 8 or 9 — and am 75. Last year I received an MFA in creative writing, non-fiction, so I am recently reminded of just how much work it takes to be readable, never mind great. Having lived for 30 years in LA I love western scenarios, and Wink of an Eye was original — how rare! It had a bunch of touches I have never seen — like the snake bite, the flatlining in the ER, the all-too-human part of Claire never leaving and Gypsy never staying in Wink. But so much more! I don't write fan letters, but your deft craftsmanship, pace, and superb plotting really got my attention. Maybe I'll send my thesis out for publication after all. Please keep writing. I will hold my breath for more of Gypsy Moran!"
"I've just read your book and I have to say I was enthralled from start to finish. It doesn't surprise me that it's won an award.  It was absolutely brilliant. "—Mystic
"A terrific mystery with a Texas twang! Authentic and touching, this well-written page-turner shines with its own brand of western justice."—Agatha, Anthony, and Mary Higgins Clark award-winning author Hank Phillippi Ryan
"P.I. Gypsy Moran's blasting out of Vegas on the run but finds he can't escape his past when he returns to his hometown in this high octane tale of hot new love, smoldering first love, murder, and betrayal. Wink of an Eye flies by in the 'wink of an eye' in this fast paced thriller set on the hot, dusty Texas plains. I eagerly await Gypsy's next adventure."—Paul D. Marks, Shamus award-winning author of White Heat
"In Wink of an Eye Lynn Chandler Willis writes with fearless realism and creates characters you'll never forget. I predict private investigator Michael "Gypsy" Moran has a long and trouble-filled series ahead of him—lucky for readers. One of the most cohesive and entertaining mysteries I've ever read."—Donnell Ann Bell, bestselling author of Betrayed.
"Lynn Chandler Willis perfectly captures the tense atmosphere of a small community where corruption flourishes and good people feel helpless to stop it. Investigator Gypsy Moran is a southwestern cousin to Steve Hamilton's Alex McKnight, a flawed but likable Everyman who pushes himself past the danger point to find justice for victims who can't defend themselves. Wink of an Eye is a winning blend of small town mystery and private eye suspense."—Sandra Parshall, author of Poisoned Ground
"Small-town Texas, big-time crime.  That's what private-eye Gypsy Moran finds when he comes home to Wink, Texas.  Murder disguised as suicide, a cop shot in the back, and an old sweetheart are just the beginning of the problems Moran encounters.  Lynn Chandler Willis knows her way around a plot, and her characters and setting ring true.  Wink of an Eye is a fine debut, and I hope it's just the beginning for Willis and Gypsy Moran."—Bill Crider, author of Compound Murder
"Wink of An Eye creates an entertaining, mannerly, yet bad-boy PI character we wish we'd met in real life in our single, unattached days, because to meet him now would be way too tempting. Gypsy Moran draws out laughter, empathy, and romantic heat with the flip of a switch. Lynn Chandler Willis writes with an easy flow, her dialogue catchy, the plot intricate enough to keep the pages turning."—C. Hope Clark, author of the Carolina Slade mystery series