It's winding down. You can smell fall in the air. Or maybe it's the anticipation of everything pumpkin spice flavored we smell. Walmart will have the Halloween stuff out in another two weeks when the Back-to-School aisles are empty.
But before we let it slip by unnoticed, here's a few of my memories of good ol' summertime back in the day.
If you grew up in Greensboro or around south Guilford County back in the 60s and 70s, you had probably been to Ritters Lake. It was THE place where friendships were forged, loved bloomed, hearts were broken, class rings and virginity were lost. How many class rings are buried at the bottom of that lake? How many of us learned to swim at that lake? Waves hand in the air. For most of us, it was out of necessity. Sink or swim when pushed off that massive tower or accidently slipping off the pier.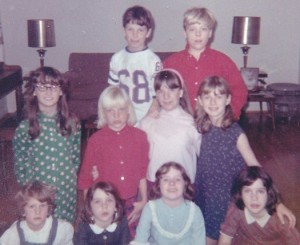 Kids these days have splash pads at neighborhood pools. Nothing wrong with that. Probably a lot safer in the grand scheme of things.  Sure you can have fun in a 1/2 inch of water.  But does it really compare to the adrenaline rush one feels while falling 40 feet off a wobbly platform into a great murky darkness? It's a wonder we survived childhood.
If we survived Ritters Lake, we graduated to the swing at Belews Creek. A fraying rope attached to a thousand-year-old oak that swings out over a bottomless reservoir. What could go wrong?  I never was brave enough for the swing. Maybe perhaps by the time I went to Belews, I was older (16), wiser, and the fear of dying was real.
Then of course there were the various rock quarries, snake-infested ponds where you could sink in the silt up to your knees, and the icy water of the Hanging Rock swimming lake. The water was so cold in that mountain lake, you had to catch the two-week window of opportunity around the first of August when it warmed up to non-hypothermic temperatures.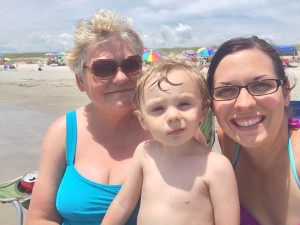 And ah, yes…the beach. I never fully appreciated all the packing that went into a week's stay with kids, until I had to do it myself. How come sand in the bed of a 10-year-old is tolerable but to an adult, it's right up there at the top of the list of things that annoy you the most? And those sticky things you step on barefooted. Cockleburs? Holy crap! Do feet get more tender as we age? Sunburns and sand where it shouldn't be and no amount of conditioner is going to work on your hair memories.
Good times. Every last one of them.