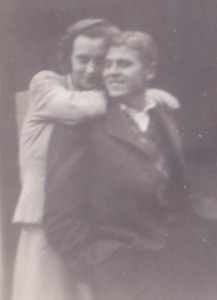 Wednesday, February 25th will be my parents' 70th wedding anniversary. They'll celebrate it together in heaven like they've done the last 17 years. The last anniversary they celebrated here on earth was Saturday, February 25th, 1998.  Daddy was admitted to the hospital that day and somehow, although no one wanted to speak of it, we knew.
I sat with my mom on one of the benches on the rooftop solarium at Cone Hospital that day. She wanted a cigarette and at that time you could still smoke in designated areas. I don't think she ever did smoke, though. But she cried. I was thirty-seven years old and until that time, I had never seen my mother cry. My mother was a strong woman. But she cried that day, for just a moment, and said, "I'll never bring him home."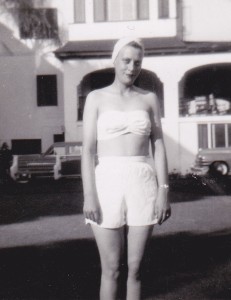 She then stood up, sniffled, smoothed her blouse and we went back in. My dad had mesothelioma. It's a long, suffering, painful death. That week either me or my sister or my cousin would take turns taking mom to the hospital where we would sit all day and night by daddy's side. He was still coherent and knew we were there. He'd make a joke; mom would roll her eyes. That was them—he'd crack a joke, she'd roll her eyes.
But we knew. It was a matter of time.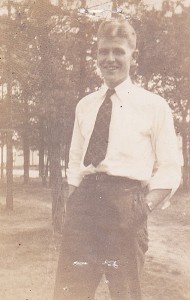 What we didn't know was  how fate would play out. Mom got sick a week after daddy was admitted to the hospital. It was on a Saturday. They took her by ambulance to the E.R. where they had to put her on a ventilator. She had COPD but it was managed. Until the day she realized she'd never bring my father back home. She never recovered and was never able to be weaned from the ventilator.
She was in the hospital a few days the same time daddy was in a different room on a different floor. We didn't tell daddy what was going on, fearing he'd give up and stop fighting. But he knew. Like mom knew she'd never bring him home, he knew she was there.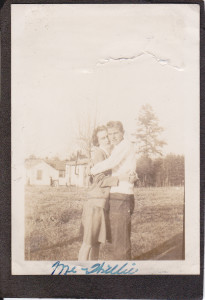 When we came clean, he wanted to see her. She wanted to see him. He had a team of nurses help him into a wheelchair and take him down to mom's room. They pushed his wheelchair up to the side of her bed and they held hands. She couldn't talk because of the ventilator but with those eyes, those eyes she'd rolled a million times at him, she told him she loved him. She told him not to worry, she'd be there to take care of him.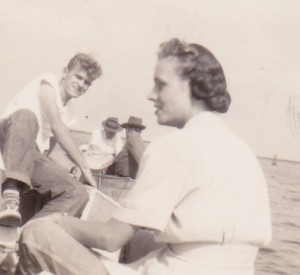 When they removed the ventilator, me, my kids, my sister and cousins took turns staying with her and staying upstairs with daddy so he wasn't alone.
She died March 8th; he died 12 days later on March 20th. She was there, waiting on him.