One of the most popular questions readers ask writers is "where do you get your ideas." I can't speak for all writers, but for me, a new story starts with a spark, then a flicker, then a full-blown flame.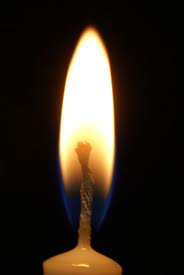 Where does the spark come from? I play the "what if" game. What if a spaceship crashed on earth and the ship's survivors were…or what if it wasn't earth? What if it was a planet that only looked like earth…what if…
Why don't you play along with me and we'll see what we come up with. Next week I'll pick a best of the crop and the winner will receive an advanced reading copy of Wink of an Eye.
Choose a "what if" topic and leave a few sentences in the comment section along with the corresponding numbered topic. Don't forget to include your email address. Have fun!
1) What if your mail gets mixed up with the neighbor's? Only problem is the neighbor died twenty years ago.
2) What if a stranger crashes into you at the grocery store? As he runs away, you notice your shirt covered in blood.
3) What if you woke one morning to discover your senses had been switched? Your sense of taste was now your sense of touch. Your hearing has been switched with your sense of smell.
4) What if you had the ability to make photographs come to life?
5) What if you buy a used sofa and discover something sewed into a cushion.