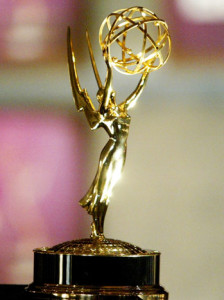 If you hop over to my Facebook timeline and scroll to last year about this time, you'll probably see a status update about writing my Emmy acceptance speech when I was a little girl. I'm a big TV fan. Always have been and always will be. The Emmys will be awarded tonight. When I was a kid and wrote my acceptance speech it wasn't for acting, directing, producing — it was for writing. I even wrote a spec script for a show called "The White Shadow" while I was in high school.
Of all the award shows, the Emmys have always been my favorite. Except for the year they snubbed Robert Duvall for best actor for his role in Lonesome Dove. Still shaking my head on that one.
Well, as I aged, my acceptance speech never really wavered. It always ended with the line "dreams really do come true." Of course the older I got, the more fleeting the dream seemed. But the more encouraging it was to younger writers because, even at my, um, older age, I was living proof it can be done.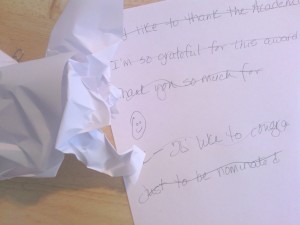 So…where is all this leading us? To my acceptance speech. No, not for the Emmy you silly goose — that'll be next year. My acceptance speech for winning the 2013 Minotaur Books/Private Eye Writers of America Best First Private Eye Novel competition. Thanks to the Private Eye Writers of America and St. Martin's Press, my favorite PI, Gypsy Moran, will come to life!
The award was presented Friday night at the Shamus Awards Banquet, coinciding with this year's Bouchercon. I wasn't able to actually attend because, well, it costs money and I've got six grandkids with birthdays coming up.
So anyway, Robert Randisi, founder and past President of the Private Eye Writers of America, sent me an email last week congratulating me on the win. He says he understands I will not be at the conference but would I like to make a comment to be read. Oh….Robert….you don't know how long I've had this little speech written.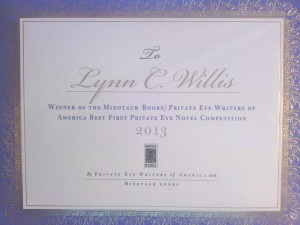 Dreams really do come true.